Is there anybody who doesn't like strawberry cheesecake? After all, this is a delicious dish that just about everyone can dig into with delight.
In fact, if you think your guests would enjoy strawberry cheesecake at your next event or if you'd like to send one to someone as a gift, you'll be glad to know that there are plenty of easy ways to do so.
In fact, several delivery services exist that sell slices of cheesecake or even whole cheesecakes anytime or anywhere.
There are also services with local branches where you can simply pick up your cheesecake without having to deal with the hassle of going through the mail.
However, you prefer to get your cheesecake, you will be glad to know that there is a wide range of different services that make ordering cheesecake easier than ever, and we'll share a few of them with you here!
Comparison Table
| RESTAURANT | WEBSITE |
| --- | --- |
| Muddy Paws Cheesecake | |
| Wolferman's Cheesecakes | |
| Tennessee Cheesecake | |
| Shari's Berries | |
| Cheesecake Factory | |
| Eileen's Special Cheesecake | |
| Eli's Cheesecake | |
| Junior's Restaurant And Bakery | |
How We Chose Our Ratings
Before we jump in and share with you our top picks for where to order strawberry cheesecake, you might be wondering how we arrived at our ratings. Well, rest assured that we did so through lots of time, effort, hard work, and research. Basically, we put in all of the work and research so that you don't have to.
Our goal is not to get you to buy your cheesecake from any particular place or company. Instead, we simply want to enable you to get the very best value for your money. And, with that, we present to you our top 8 places to order this delicious treat!
8 Best Places to Order Strawberry Cheesecake
​#8: Junior's Restaurant and Bakery
Image source: Pixabay.com
Ratings- 2.5 out of 5
Located in New York City, Junior's Restaurant and Bakery serves a variety of food. However, it is most famous for its – you guessed it – strawberry cheesecake. Many people report that it has a classic unique taste, not like the prepackaged cheesecakes full of processed ingredients that you'll find in most places.
And, while it's easy to pop in and get a slice (or the whole darn cake!) if you're in the city, don't worry if you're not local. Junior's is so famous for its cheesecake and knows how much people love it that it will actually ship your order to you. What could be better or more convenient than that? We score it a 2 out of 5 since the shipping costs can be a bit on the high side.
#7: Eli's Cheesecake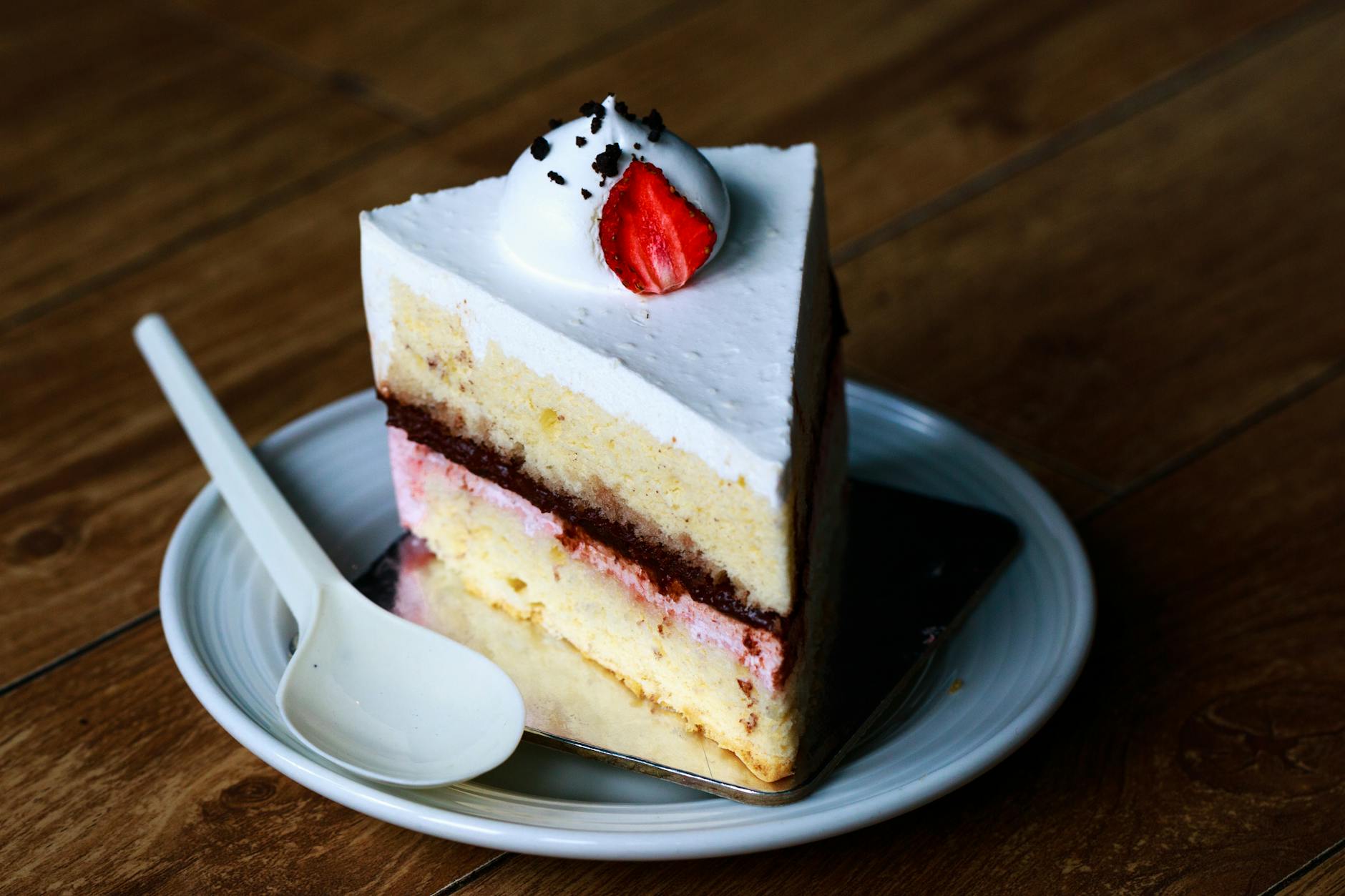 Image source: Pexel
Ratings- 2.5 out of 5
Another restaurant famous for its strawberry cheesecake is Eli's Cheesecake, based out of Chicago. And, just like Junior's, the cheesecake is so famous and beloved that, even if you're not local, you can have it shipped.
Eli's brand of strawberry cheesecake is incredibly creamy, making it a rich dessert. As such, you'll probably only need one or two slices per person. The cheesecake is topped with real, fresh strawberries and features a shortbread crust that makes it truly distinct. This cheesecake is all natural too, which makes it about as "healthy" as cheesecake can possibly be.
If you choose to have your cheesecake shipped, Eli's will send it to you frozen and packaged in dry ice. As long as you can plan to be there to accept your delivery, it should taste fresh and delicious by the time you bite into it!
#6: Eileen's Special Cheesecake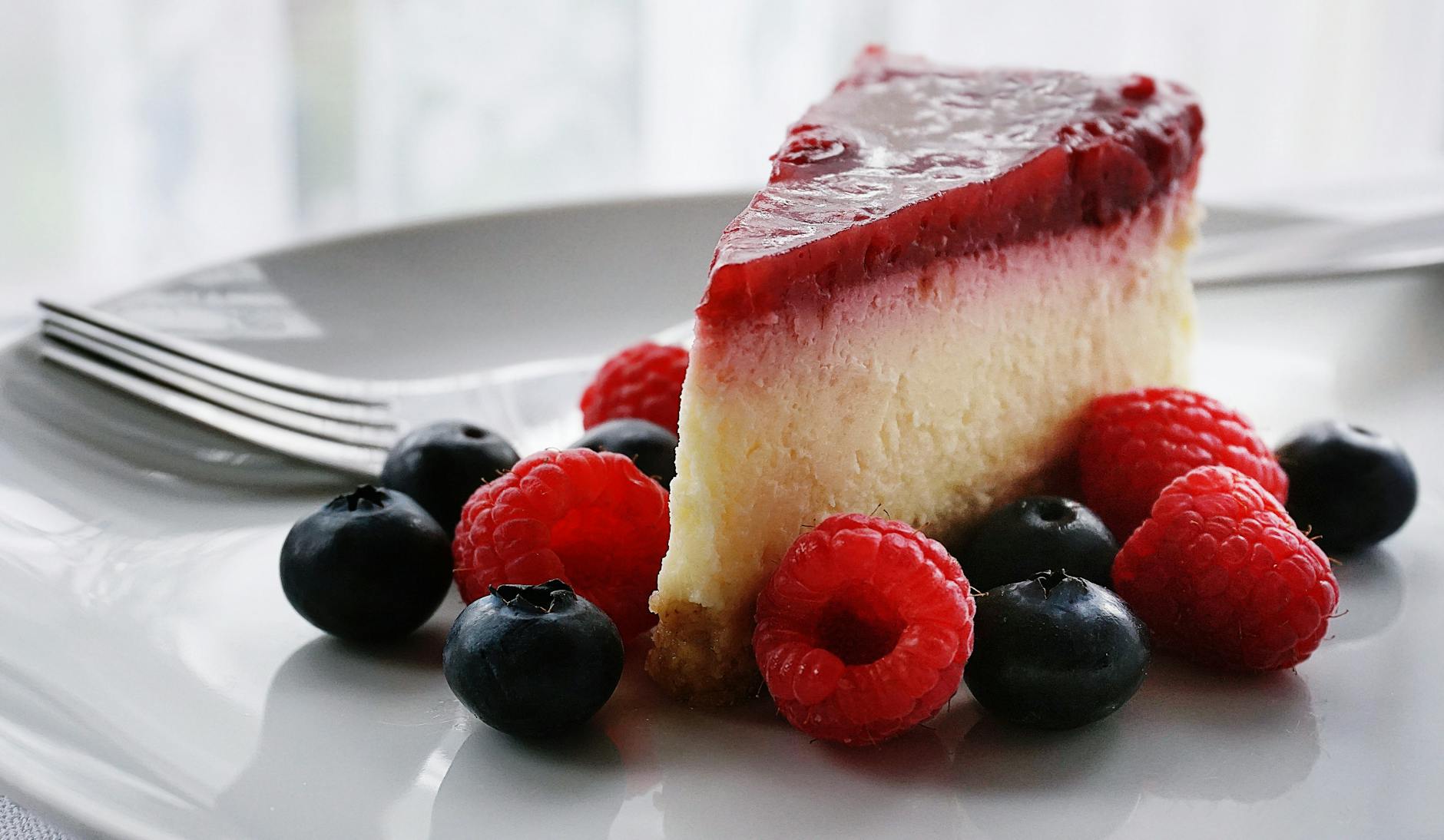 Image source: Pexel
Ratings- 2.5 out of 5
New York is ripe with cheesecake, which is why our next pick is also in the big apple. Maybe they should call it the big strawberry! We just love Eileen's version of this strawberry treat, though it's not to everybody's taste. While most of the cheesecakes on our list so far have been dense, rich, and creamy, this one is light and fluffy.
We know it's because of some special ingredient, but we're not sure what it is, and Eileen definitely isn't telling either. The only way to tell for sure if you'll like this cheesecake is to give it a try for yourself. If it's your style, though, you'll definitely want to enjoy it again and again.
#5: Cheesecake Factory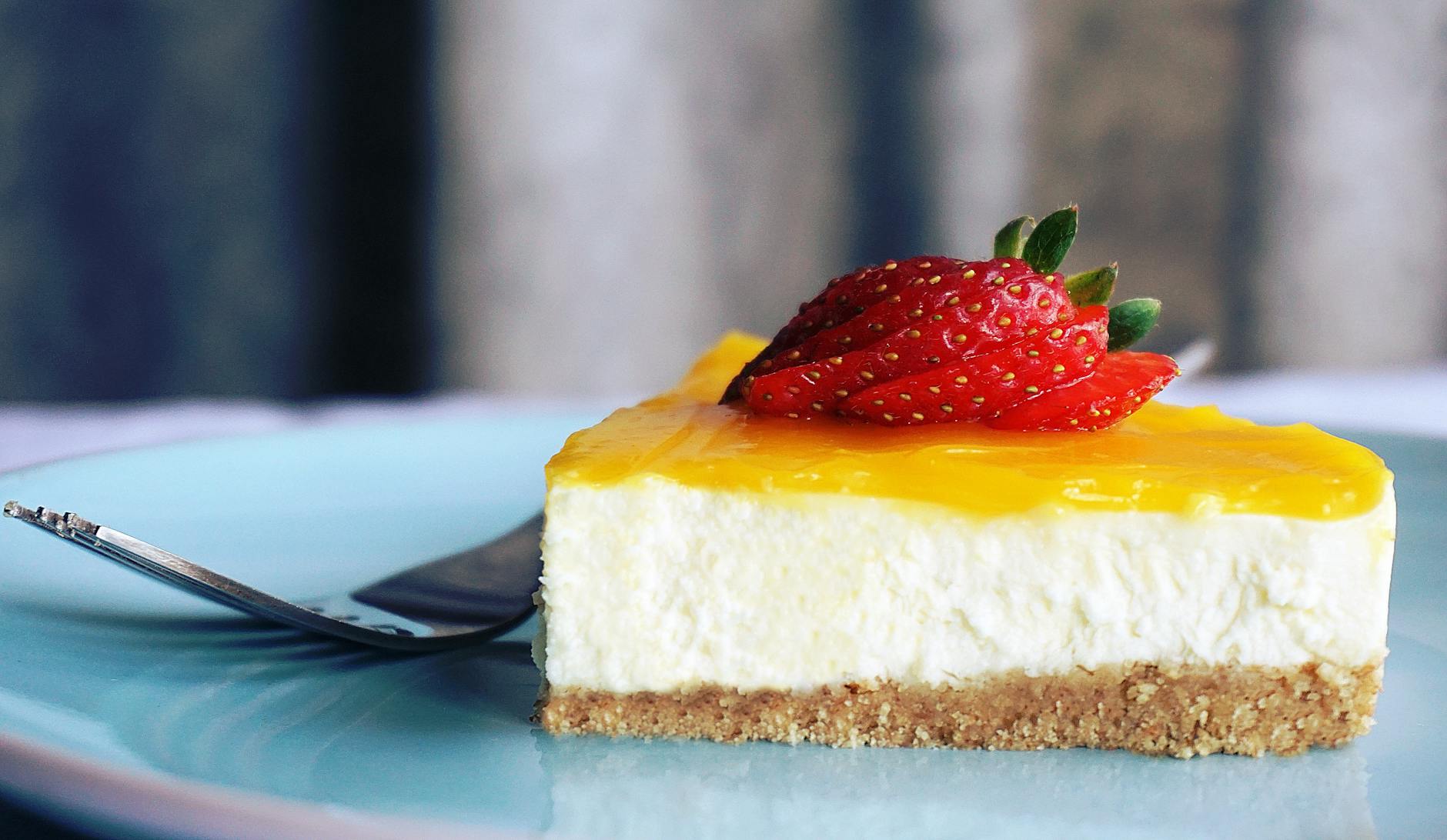 Image source: Pexel
Ratings- 3 out of 5
Almost everyone has been to a cheesecake factory at some point. The restaurant has lots of locations and is very well known for its large portions and, of course, for the cheesecake that it is named after.
If you have one locally, you can place an order for a strawberry cheesecake and pick it up the same day. If you don't have one super close, however, don't worry. A company called Harry and David offers delivery with two-day shipping of the strawberry treat. Of course, you can order any other variety of cheesecake you like as well, which is a nice bonus.
#4: Shari's Berries
Image source: Pixabay.com
Ratings- 3 out of 5
If you'd like to be able to order all kinds of desserts, including a scrumptious strawberry cheesecake, then Shari's Berries is a wonderful option for you to try. This online bakery makes all kinds of treats on site and they will ship them to you at your request. Thus, not only can you choose your favorite cheesecake, but you can also enjoy chocolate-covered strawberries and other goodies.
These treats are wonderful for gifts and tend to sell a lot during the holidays. However, if you plan in advance, you could easily get all of the desserts you need for your next big party or other events.
#3: Tennessee Cheesecakes
Image source: Pixabay.com
Ratings- 3.5 out of 5
Those who aren't from Tennessee probably haven't heard of the Tennessee Cheesecake company. However, they're missing out. These are some truly delicious, unique cheesecakes with a little bit of southern flair. The good news is that you don't have to miss out anymore, no matter where you live. You can get your favorite cheesecake, strawberry topped or anything in between, by ordering from the company online.
#2: Wolferman's Cheesecakes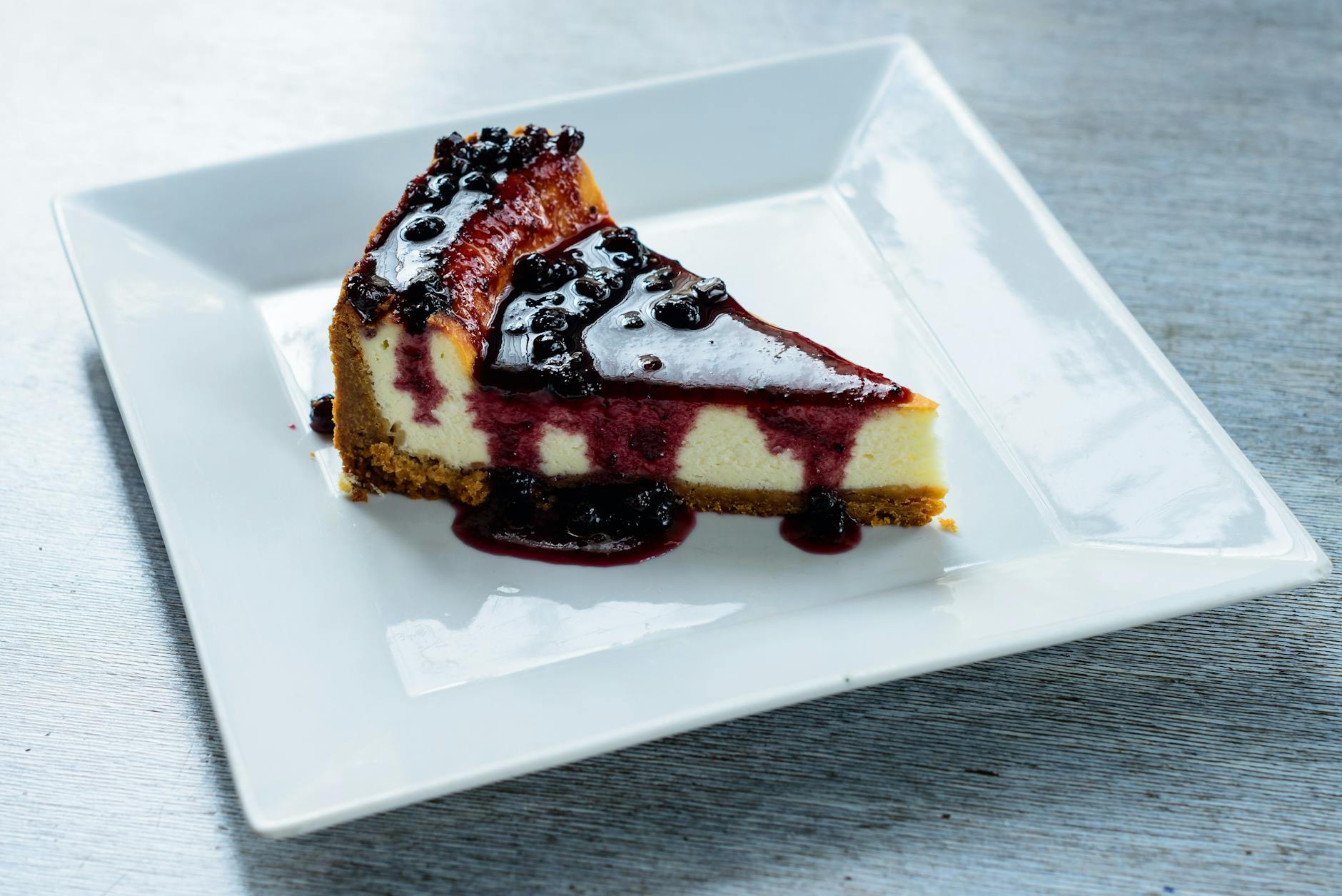 Image source: Pexel
Ratings- 4.5 out of 5
To start with, we know that the name of this bakery can sound a little severe, but don't worry. There is nothing severe or hard about these cheesecakes. In fact, even if you have them shipped, they are super moist, super delicious, and wonderfully rich and creamy. Wolferman's offers a true New York style cheesecake, which makes an amazing gift or an awesome party dessert.
One thing we particularly like is that you can order the company's much-loved cheesecake wheel, which allows you to enjoy a wide range of different cheesecakes at one low price. This option is perfect when you're having lots of guests and want to be sure that there is something for everyone to enjoy.
#1: Muddy Paws Cheesecake
Image source: Pixabay
Ratings- 5 out of 5
This is yet another cheesecake company with a funny name. However, don't let the name fool you! These cheesecakes are nothing short of delicious.
The reason we picked this company and its cheesecakes for our number one spot is because each is freshly made from scratch when you order it. That means that you get a cheesecake made just for you, and the freshness and quality can most definitely be tasted in every bite.
Tips for Serving Your Cheesecake
For strawberry cheesecake, some favorite pairings include:
Riesling

Belgium style beers

White

wine

(good for cutting the sweetness)

Champagne
No matter where you choose to order your cheesecake from, you'll want to serve it in just the right way to ensure that everyone enjoys this yummy treat. Fortunately for you, not only do we have the lowdown on where to get your cheesecake, but we also know the perfect ways to serve it. Cheesecake Should Always Be Served Chilled
The first rule of thumb that you need to know is that cheesecake is never going to be as good if you serve it at room temperature. Thus, our suggestion is to serve your cheesecake straight out of the refrigerator for the best taste. More often than not, if you have cheesecake shipped to you, it will be frozen. Defrost it, but then put it in the fridge until ready to serve. (www.sienagolfclub.com) This will ensure maximum deliciousness in every bite.
Many Alcoholic Beverages Go Great with Cheesecake While cheesecake is pretty decadent all on its own, many people like to add some adult flair by serving it up with a nice wine or other alcoholic beverage.
Just remember, especially if serving a large crowd, that not everyone will want to have alcohol with their cheesecake, so be sure to offer some other beverages as well. Other Beverages Go Great with Cheesecake Too!
If you don't want to serve your cheesecake with alcohol or you just want to, as suggested, include some other options into the mix, we suggest a nice coffee blend. Coffee is actually a time-tested accompaniment to cheesecake and other desserts.
Tea can work well with cheesecake too if you have people in your party who aren't big coffee drinkers. Of course, some people also like to go all rich and have their cheesecake with milk. A good idea is to offer an assortment of different beverages, so everyone can enjoy their cheesecake to the fullest.
Cut the Sweetness with Some Neutral Carbs One final thing to remember is that not everyone can handle a lot of sweetness. In case you have someone like that in your party, be sure to offer up some natural carbs to help balance things out. Plainer treats like pretzel sticks or plain chips can help do the trick.
Remember to Savor Each and Every Bite No matter where you get your cheesecake or how you serve it, remember that cheesecake is all about decadence and enjoyment with those you love most. That means that you should attempt to savor and enjoy every bite just as much as you enjoy the company you share it with!