Are you a lover of ice cream? Or, maybe you are just someone looking to serve the very best ice cream possible at your next event.
Whatever the case may be, you absolutely need to know about Van Leeuwen ice cream, an artisan brand of ice cream that is truly one of the best available.
Just in case you are not yet familiar with this ice cream, though, don't worry. We are happy and proud to introduce you to it and all of the deliciousness that it offers.
WHAT FLAVORS OF THIS ICE CREAM ARE AVAILABLE?
One of the first things that people want to know about any brand of ice cream is what flavors and varieties are available. And, don't worry, this brand certainly does not disappoint on the flavor front.
One unique thing about the brand, for example, is that it regularly offers special, limited-time flavors, which are often seasonal in nature. Right now, the brand is offering the following unique flavors, but if you want to try any of them out, you will have to snatch them up before they're gone:
Vegan Couch Potato

Vegan Canadian Breakfast

Classic Peppermint Stick

Classic Sicilian Almond Pear Tart
As you can tell by many of these flavors, the brand certainly is not afraid to try new and different things.
If you're not the most adventurous eater, however, fear not! Several classic flavors are always available from the brand. These include:
Chocolate

Vanilla

Coffee

Cookies

and Cream

Salted Caramel

Mint Chip

Peanut Butter Marshmallow Crunch

Sicilian Pistachio

Honeycomb

Chocolate Cake

Chocolate Cake

Earl Grey Tea
Okay, so some of those flavors may be a little "out there," but having fun with flavors and trying new things is something that the brand is quite well-known for. And, as it happens, some of those limited time flavors happen to stick and become new classics that the brand offers regularly.
Vegan varieties of almost all of the flavors are regularly available, as are other treats and toppings, which you can use to customize your ice cream and make every bite truly special.
YES, YOU CAN ORDER THIS ICE CREAM ONLINE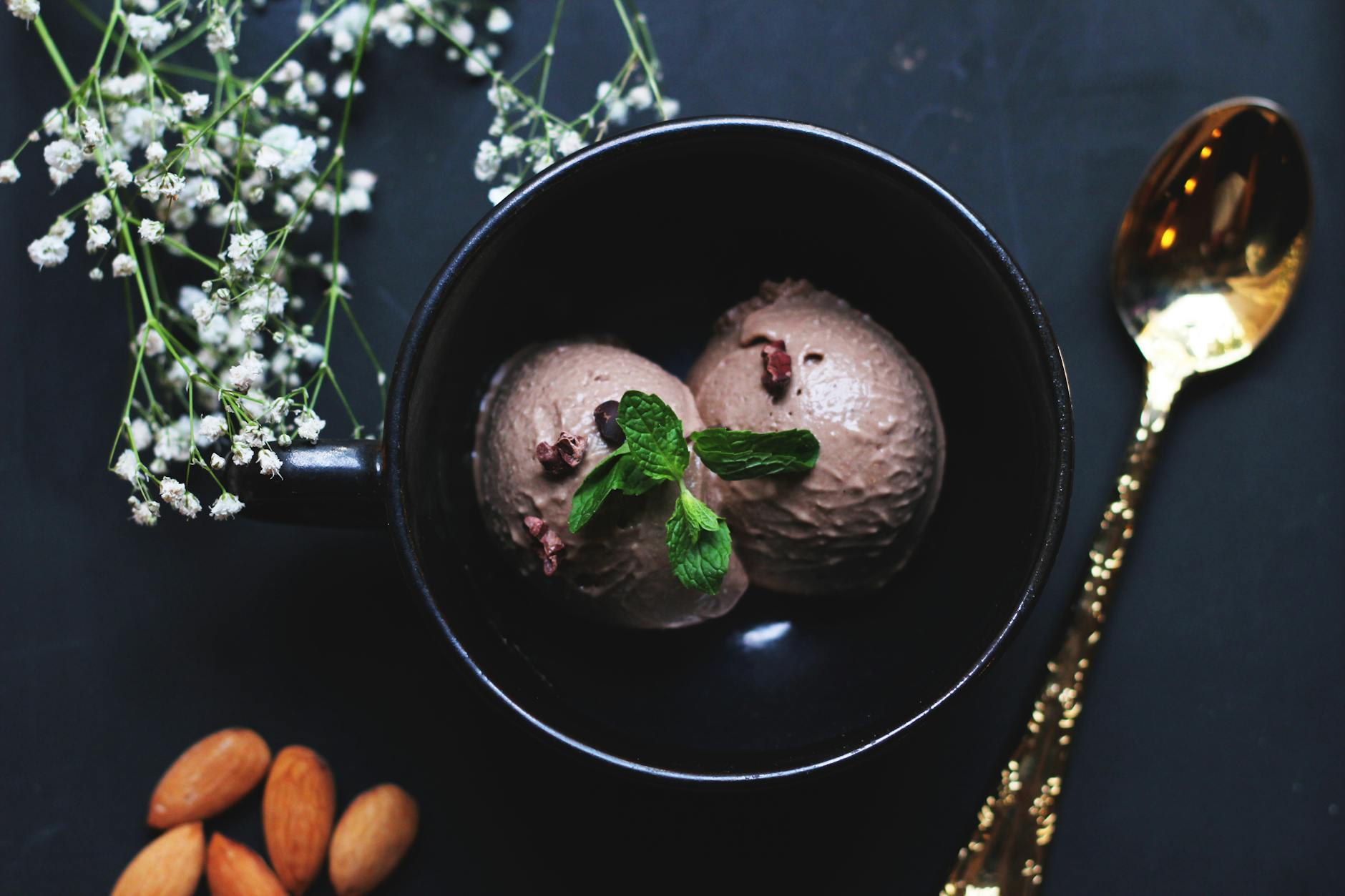 Image via Pexels
When people hear about the deliciousness of this ice cream, as well as the varied flavors, they often want to know if the ice cream can be shipped.
And, fortunately, as is the case with most providers of truly great ice cream, it can be!
The most popular way to order the ice cream is in pints, and you have to order six at a minimum in order to have them shipped.
Getting six pints will typically cost you around $89, plus shipping, which will vary depending on where you live and how quickly you need your ice cream.
And, while we know that the cost may seem a bit steep to some, we have to say that this ice cream is worth every penny in our opinion. This is especially true for vegans since finding ice cream they can eat can be very difficult!
YOU CAN ENJOY SPECIAL PINT FLAVORS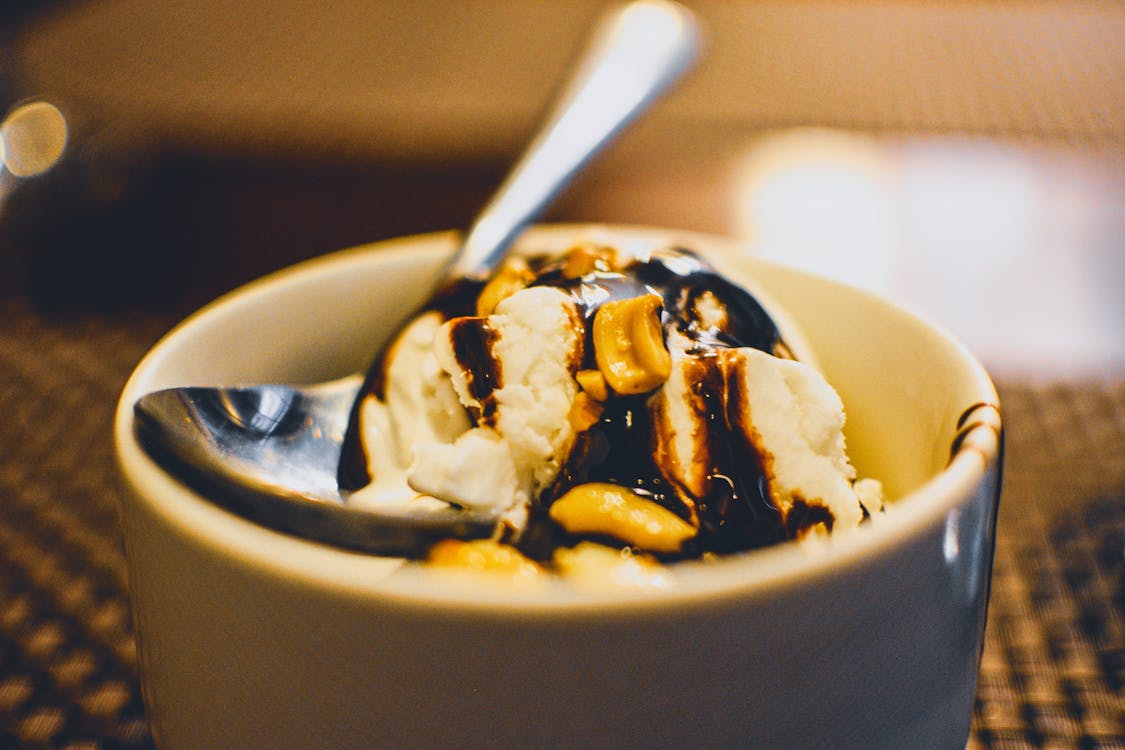 Image via Pexels
One fun fact that not many people know about Van Leeuwen ice cream is that you can actually get special flavors – flavors that you can't get any other way – or that may have been mostly discontinued if you choose to order the pints.
Thus, ordering pints is a great way to try out any flavors that you might have missed or just to try something new period.
A few examples of these unique ice cream flavors include:
Passion Fruit Layer Cake

Candied Ginger

Lemon Meringue Yogurt Tart

Matcha Green Tea
IF YOU'RE LUCKY, YOU CAN CHECK IT OUT LOCALLY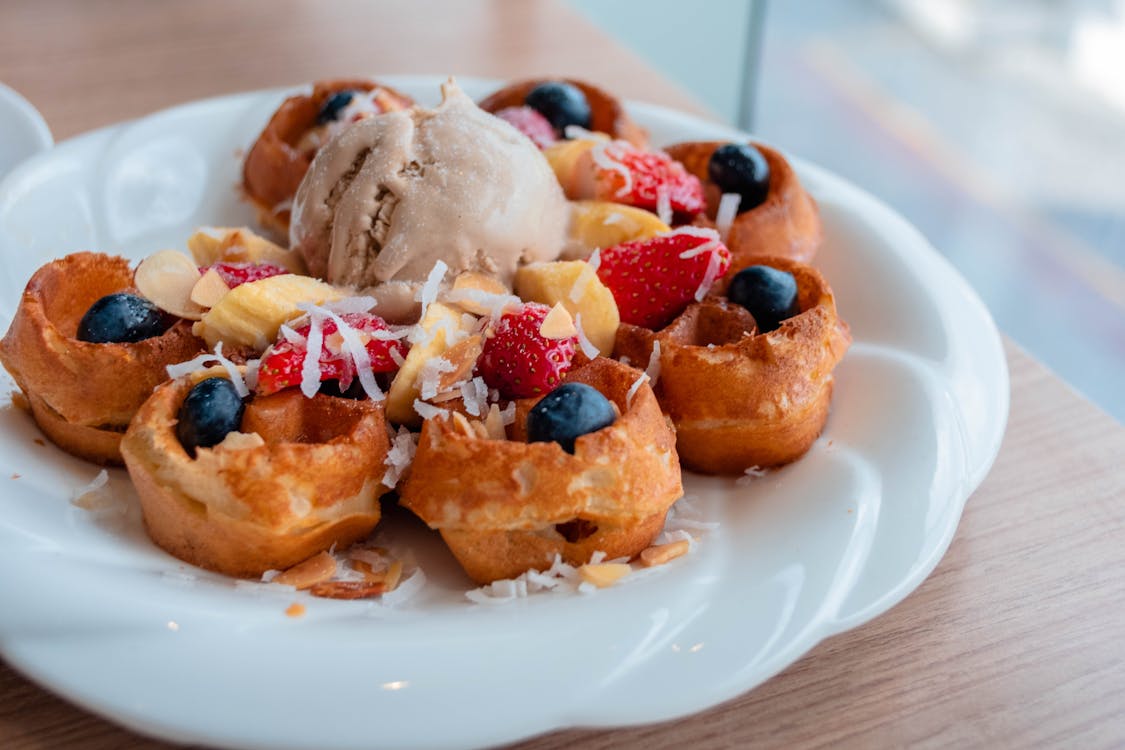 Image via Pexels
While ordering online is a wonderful way to try this ice cream if you have no other options or to order large amounts of ice cream for an event, keep in mind that the brand does have scoop shops and even scoop trucks in many locations.
Thus, if you are fortunate enough to have some type of in-person location close to you, you may be able to try what you're after at a cheaper price and with less hassle.
Right now, the brand has trucks and/or shops in the following locations:
New York City

Los Angeles

Greenpoint

Williamsburg

Boerum Hill

The East Village

The Lower East Side

Seaport

The West Village

Nalita

Franklin Village

The Arts District

Culver City

Silver Lake

The Upper West Side

The Upper East Side

SOHO
With so many awesome options, there is a good chance that you might be able to sample this ice cream super fresh and in person.If that option isn't available to you, though, don't worry. It's still just as delicious if you get it delivered to your door.
CELEBRATE YOUR LOVE OF THE BRAND WITH MERCHANDISE
Image via Unsplash
No matter how you choose to try this ice cream or where you are located, if you are one of the lucky ones who happens to fall in love with it, you can celebrate your love with one of the many pieces of merchandise that the brand now offers. Yes, it's that popular.
One very celebrated piece of merchandise, for example, is the recent cookbook published by the brand. It features several recipes for making frozen delicacies right in your own kitchen and, even better yet, from all-natural ingredients, a concept that the brand firmly believes in.
The cookbook is suitable for people at all levels of ice cream making skill, featuring both beginner level and basic flavors all the way on up to more advanced flavors.
In addition to being a general cookbook for treats of the frozen variety, this book offers up a history of the founders, the business, and their overall principles. Plus, it has plenty of gorgeous illustrations that are sure to catch and hold your interest and also to whet your appetite… for ice cream that is!
Even if the cookbook is not quite your style, you can find other pieces of merchandise to enjoy from the brand. These include a variety of hats, t-shirts, and even hoodies.
Plus, perhaps the best piece of merchandise of all, you can buy gift cards from $25 and up to help spread the joy and delicious taste of this ice cream to all of those you love.
THE FASCINATING HISTORY OF VAN LEEUWEN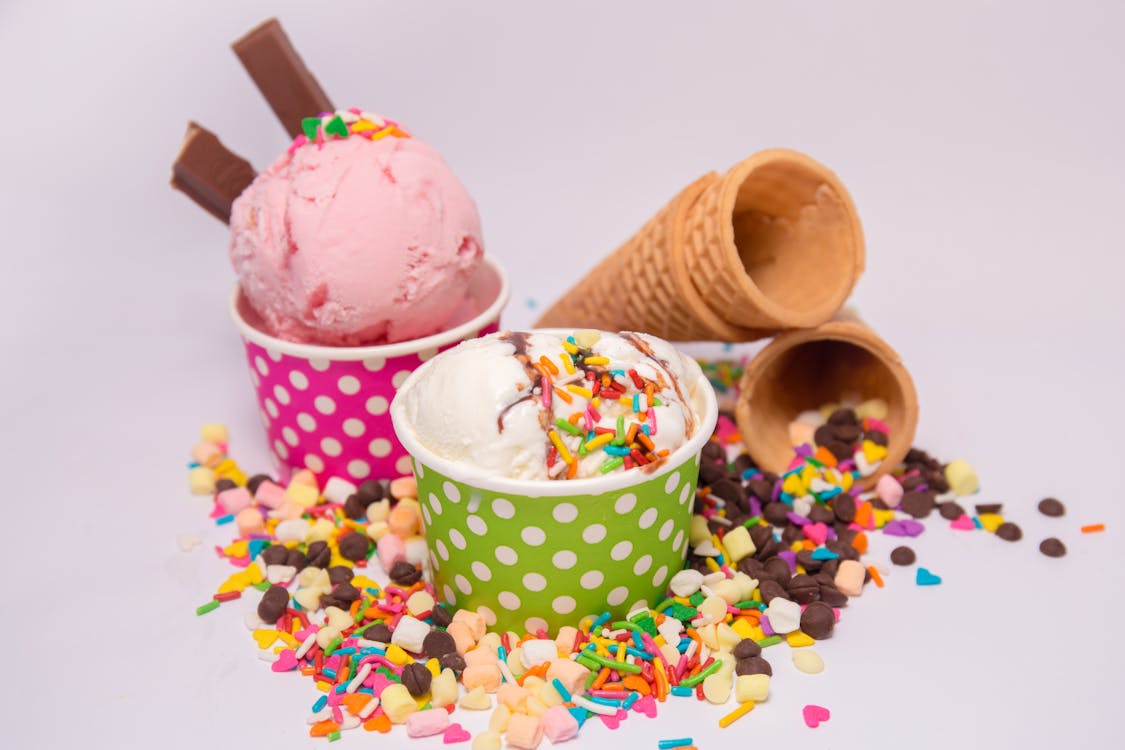 Image via Pexels
Now that you know so much about this ice cream brand and the products it offers, it is also a good idea to know a little bit about how it got started and how it grew into the phenomenon it is today.
The company, started by a couple in 2008, began just as a little truck that sold ice cream in New York City. The goal was to make very natural ice cream, including vegan ice creams, in an effort to please and appeal to as many people as possible.
As the ice cream truck grew in popularity, so did the brand, which has quickly become amazingly popular and has a huge cult following, especially in New York, but also beyond.
Even today, despite the brand's popularity, this ice cream stays incredibly true to its roots. Every single batch is made fresh in Greenpoint, Brooklyn, using only the purest ingredients.
Each batch starts with milk, cream, sugar, and eggs, except, of course, for the vegan varieties. These utilize homemade cashew milk and coconut milk, coconut oil, and other ingredients, which vary depending on the flavor, not sourced from animals.
The quality of the ice cream, vegan or not, has led to it being so popular and has even led to it being carried in select grocery stores across the state.
Thus, if you are someone who values a true small business and its power to grow and/or natural, healthful ingredients, this is, without a doubt, the ice cream for you.
BUYING THIS BRAND SHOWS SUPPORT FOR VEGANS
via Giphy
One final important thing to note about this brand is the fact that buying ice cream from it supports vegans and the vegan community as a whole.
Sure, not all of the ice cream made by the company is vegan. But, a lot of the flavors are, which shows that Van Leeuwen supports and cares for the vegan community, which is not something that can be said for most ice cream companies.
Thus, if you are a vegan or just want to show support for the vegans in your life, buying from this brand, especially if you stick to the vegan varieties of their ice cream, shows that you support this cause or at least the choice to live an alternative lifestyle.
TRY A DELICIOUS SCOOP TODAY
Ultimately, whether you are vegan or not, and no matter what flavor you choose or how your ice cream comes to you, if you want to support a great, family-based brand, then why not dry a scoop or two of this ice cream today? You are sure to enjoy it and everything the brand has to offer to the fullest.