Sams Club Cakes are among the most affordable custom cakes you can buy for special events. Besides their ever-growing popularity, their wedding cakes,
baby shower cakes
, and more also make exceptional value for customers. Not to mention, Sam's Club cake designs are both beautiful and tasty. In other words, their cakes meet the quality-price ratio outstandingly. But what are the Sams Club cake prices, and how can you order a cake? Our extensive article about Sam's Club cakes has the answers to these questions and more.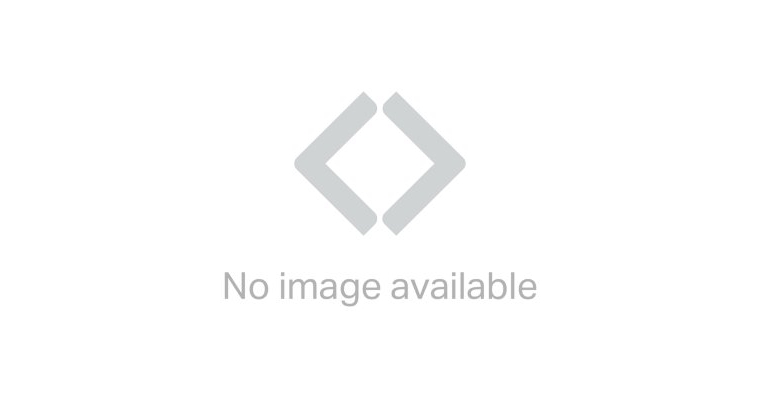 Wanna Skip this Article and Just Order a Cake?
Check Out Sam's Club Cakes Here
Sams Club Cakes Prices
One of the reasons their cakes are so appreciated is
their
prices
.
That is far lower than those at gourmet bakeries without compromising the taste and all-around quality.
Below, you can find a price list that can also be viewed at any store during Sam's Club bakery hours.
| | |
| --- | --- |
| Cake Type | Price |
| Round Sam's Club Cakes | |
| One Layer Round Cake (8-inch) | $13.99 |
| One Layer Round Cake (10-inch) | $22.50 |
| Two Layer Round Cake (8-inch) | $19.99 |
| Sam's Club Cupcake Cakes | |
| Medium Cupcake Cake (Serves 12) | $15.99 |
| Large Cupcake Cake (Serves 30) | $19.99 |
| Sam's Club Sheet Cakes | |
| 1/8 Sheet Cake | $15.99 |
| 1/4 Sheet Cake | $19.89 |
| 1/2 Sheet Cake | $28.99 |
| Full Sheet Cake | $48.99 |
| Sam's Club Wedding Cakes | |
| 2 Tier Wedding Cake | $49.99 |
| 3 Tier Wedding Cake | $69.99 |
Note: The prices in the table above are approximate. Prices may vary from store to store, so check the latest Sam's Club cake prices at your
nearest location
.
Sam's Club Bakery Cake Designs
Variety is key when it comes to describing Sam's Club cakes catalog. For a super-fancy event,
the tier sport Sam's Club cake designs are always a fantastic choice.
For semi-formal events, a Sam's Club cookie cake or Sam's Club sheet cake is simply perfect. Nonetheless, you can also venture into round cakes or cupcake cakes to celebrate in style.
Another awesome aspect of their bakery is that they list the ingredients for all Sam's Club cakes, so you know what you're about to order. In terms of cakes, the main flavors include chocolate, white, and marble, while the icings are typically chocolate, white, whipped, and buttercream.
In addition to Sam's Club bakery cakes, they also sell fresh products like cookies, pastries, pies, brownies, and more. We will discuss these choices a bit more in detail below.
Sam's Club Birthday Cakes
Sam's Club special birthday cakes for adults and children alike will make the celebration tastier than you could ever imagine.
Their
birthday cake
designs are one of the top reasons parents and kids are so crazy for them.
Think about it, how would your little girl react when she sees the Disney princess cupcake cake Sam's Club bakes? Their great number of returning customers confirms that Sam's Club birthday cake designs are hard to resist.
Sam's Club licensed birthday cakes to feature a laundry list of beloved characters from fan-favorite series and films, such as:
However, Sam's Club also has a selection of classic cakes on its website that are perfectly fine for adults. You can look into tasteful designs with balloons, shapes, roses, or a sheet cake with a photo printed on it. Check out the
10 Best Places to Order Birthday Cakes
.
Sam's Club Graduation Cakes
Having a fresh and delicious cake from Sam's Club bakery is a wonderful way to celebrate the rite of passage of the young grad in your family. You can choose either a sheet or round cake from Sam's Club, depending on the number of guests and the theme of the party. Ask the bakery about the decoration options, such as black or white graduation caps, graduation diplomas, or flowers in the colors of the school. The Member's Mark Full Sheet White Cake with White Buttercream Frosting can make an elegant graduation cake for a big party. Another trendy design that you can order for a graduation party is the 3-Tier White & Chocolate Cake with But'r'Crème Icing. Check the custom design options at your nearest Sam's. But if you are in such a hurry but don't have any Sam's Club Bakery near you, try to run to the nearest
Walmart
Supermarket and you'll find a bakery there which offers similar designs.
Sam's Club Baby Shower Cakes
There are multiple ways in which you can celebrate a future newborn with Sam's Club cakes. You can go for a classic sheet cake with a heartwarming message, or you can go for a round cake for a fancier crowd. Talk to the Sam's Club staff about possible decorations, such as newborns sleeping in a flower bud or baby shoes. There are so many great ideas to style your
baby shower cake
. If you plan to reveal the gender of your baby during the party, opt for filling colors to match the baby's gender. One of the most adorable options for baby showers is their cupcake cakes, which can be embellished with cute diaper pins. You can also find amazing baby shower cakes at
Kroger Bakery
.
Sams Club Wedding Cakes
Sam's Club cakes for weddings are truly a sight for sore eyes. They glow with elegance and taste like heaven, making them the perfect choice for the big day. You can customize your
wedding cake
and choose one with two or three tiers, depending on how many guests you are expecting. The best part about Sam's Club cakes for weddings is that they are
far
cheaper than most alternatives, even less expensive than other affordable competitors like
Walmart
.
A Sams Club wedding cake is a wonderful alternative to expensive, high-end bakeries for one of the most important days of your life.
Even accessible retailers sell wedding cakes for over $100, while the three-tier wedding cake Sam's Club offers is barely $70. This is great news if you are planning a small wedding on a budget. For just a lesser amount, you can have a
perfect wedding cake
. In addition to wedding cakes, Sam's Club cakes also cover goodies for anniversaries. They recommend refined sheet cakes that can be designed with custom text and lovely decorations. No wonder why they are included in the list of
10 Best Places to Order Wedding Cakes
.
Sam's Club Desserts & Pastries
As we've already mentioned, Sams Club doesn't only offer cakes, but also other types of sweets and desserts. One category we find particularly appealing is the Desserts & Pastries one, where you can find a variety of cookies, brownies, rolls, pies, doughnuts, etc. These treats are only available in-store, and you should check if your local Sam's Club carries the item you're interested in before visiting. Luckily, you can do that on their website by clicking on "Select a club." If you're in the mood for a quick treat and don't want to buy an entire cake, we recommend products like the 
Member's Mark Cookies' N Crème Scoop Cake
and the 
Strawberry Cream Cheese Scoop Cake
, or the
Member's Mark Lemon Blueberry Loaf Cake
.
How to Order Sam's Club Cakes
You can find a great selection of Sam's Club cakes on the
bakery's website
. You won't be able to order custom cakes directly online, but you can look at the images extracted from the
Sam's Club cakes catalog
to make your final decision. Once you decide what kind of cake you want, go to the
nearest Sam's Club
in your area. Talk to the associates about your order. Some Sam's Club locations may have a specific cake order form that you can fill out if you have special requests.
While this does not mean you can order online (you still have to bring the form to the bakery), it can help make the process easier.
Nowadays, with more than 100 bakery products listed on their official website, Sams Club cakes have reached a whole new level. T
he
cake's prices are more affordable than ever, and the cake designs and tastes are amazing.
After ordering, receiving, and enjoying Sam's Club cakes with your loved ones, leave a comment below to tell us how it was!
Suggested Read: Lady M Cakes
Sams Club Cakes – Conclusion
We hope that this article has given you some insight into the different cakes that Sams Club offers. As well as some information on how to order from them. If you decide to buy a cake from Sams Club, we hope that you enjoy it, and we would love to hear all about it in the comments section below. Cakes have always been a part of our different occasions. From weddings, birthdays, and baby showers, to any form of holiday, cakes always play a significant role at the table. Here on 
our website
, we provide you with different cake brands with their corresponding prices, designs, and location availability. Check us out now! Or you might wanna read about 
Albertson's Cakes
. You can also visit our other page for more cake prices in
Whole Foods
,
HEB
, and
Shoprite
.